These instructions apply to Salter Brecknell/Weightronix NCI series scales. E.g. NCI 7820, NCI 7050, NCI 7620, NCI 7680, NCI 7815 / 7815R, NCI 7820B/ 7820R, 7821, 7824 / 7840, 7829, 7880, 7885See also NCI model 7800 family user's manual

ERP-Scale Communication Settings

This assumes that the default communication settings of the scale have not been changed and the Protocol (PROT) is set to NCI. See page 14 of the manual above.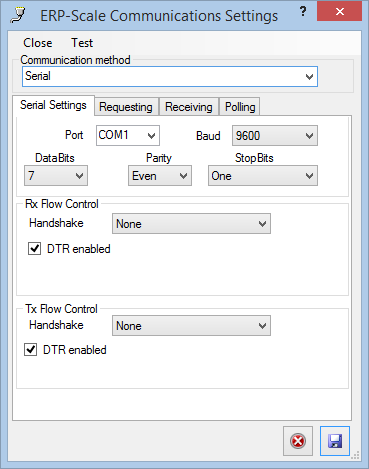 Set the Port to the serial COM port to which the scale is connected.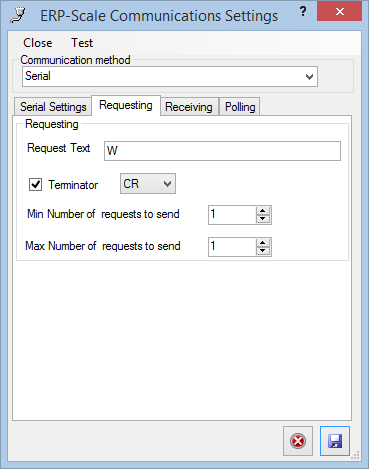 The W command returns the weight to 2 decimals place. Alternatively the 'H' command can be used to return 3 decimal places.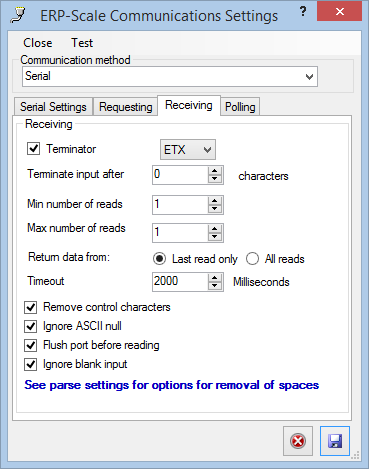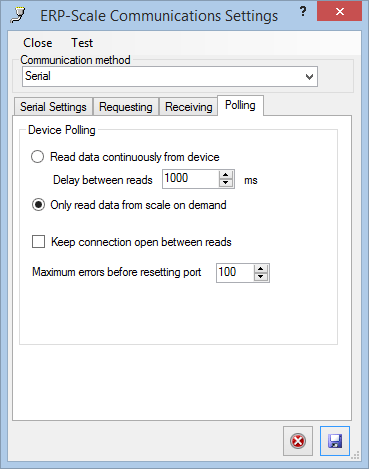 ERP-Scale Parsing settings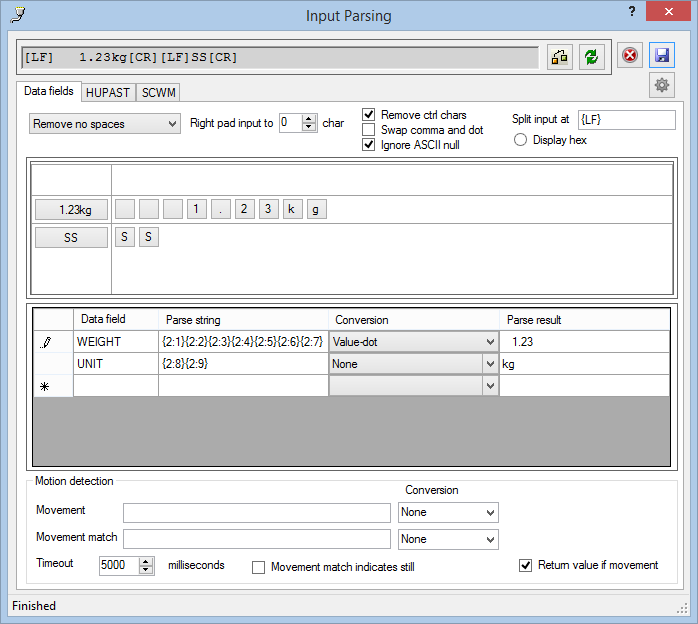 If the command 'H' is being used to return 3 decimal places, then change the weight and unit parse strings as follows:
| | |
| --- | --- |
| WEIGHT | {2:1}{2:2}{2:3}{2:4}{2:5}{2:6}{2:7}{2:8} |
| UNIT | |